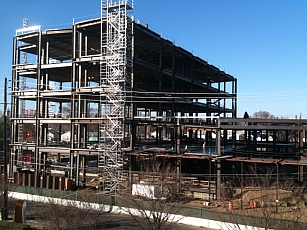 January 2014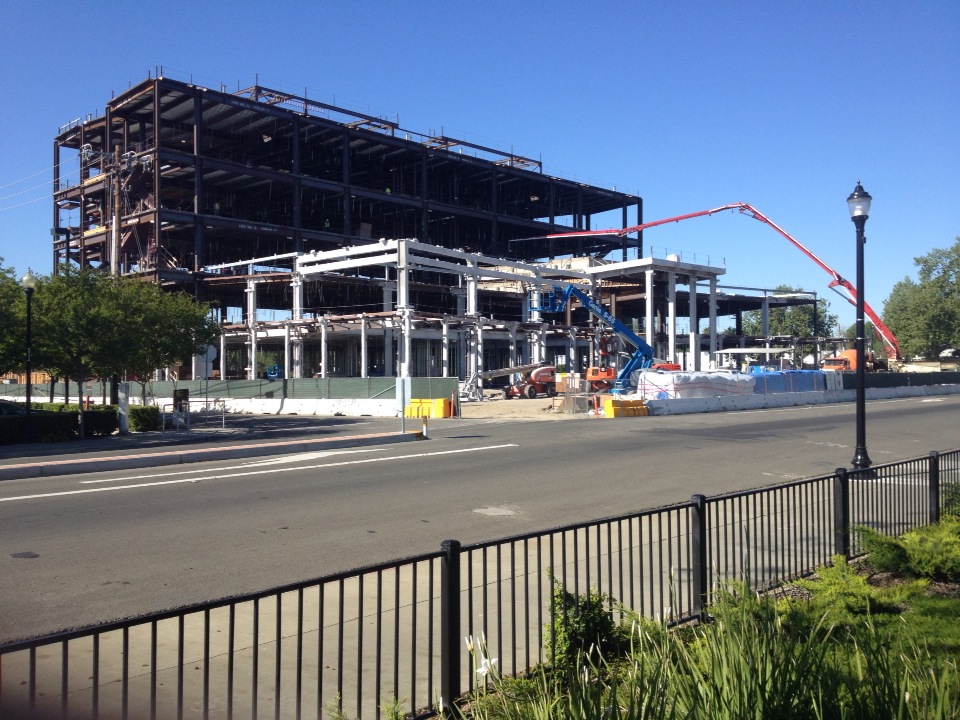 April 2014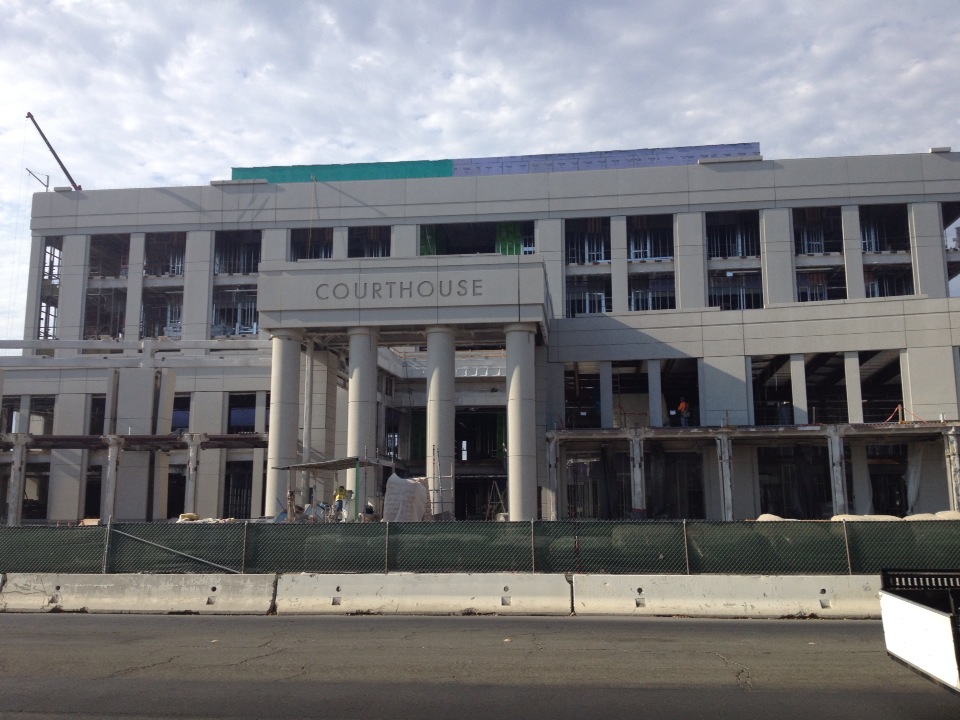 July 2014
On September 19, several members of the Yolo County Bar Association toured the new courthouse, under construction on Main Street in Woodland. Presiding Judge Steven Basha and Court Administrator Shawn Landry guided the tour for 18 members of the YCBA.
The tour started in the basement where in-custody defendants will brought into the courthouse and placed in a secure environment until their court appearances. Then the tour went to the main floor where there will be a large main entry lobby, and where the jury assembly room and court clerks' facilities will be located.
Then the tour went up to the 5th floor to view to view the partial construction of the courtrooms. The courtrooms are large in size and most have exterior windows. The interior courtrooms will have natural light coming through high windows at the back of the courtroom.
All of the tour participants were impressed with the facilities and look forward to appearing in the new courthouse.
The Court is scheduled to move into the new facilities over the course of a week in June, 2015.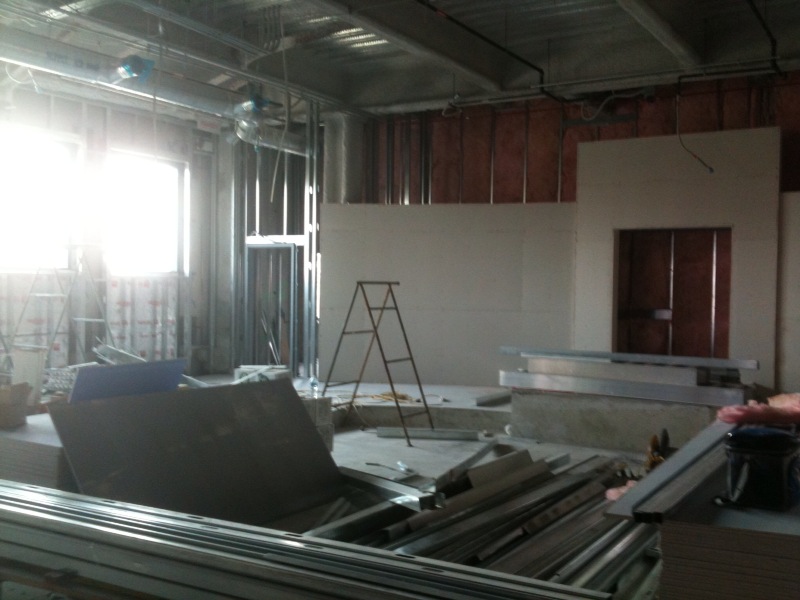 Courtroom (1 of 14). Jury box will be on left below windows. Judges bench is on raised platform in front of doorway on right.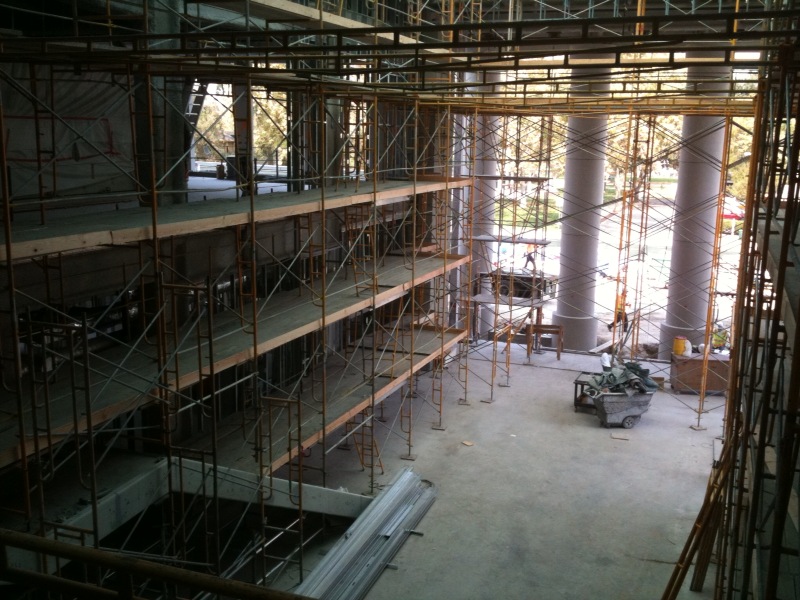 Interior of entryway showing staircase on lower left viewed from third floor.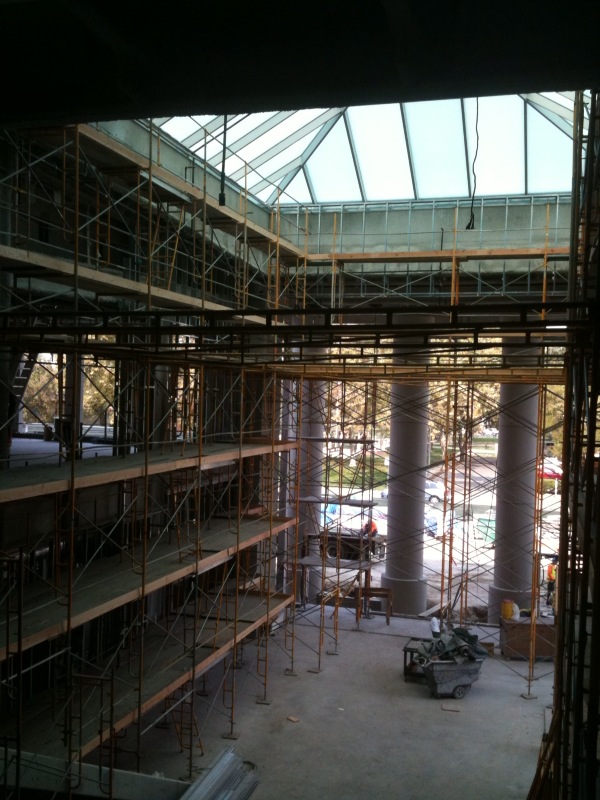 Main entryway with skylight viewed from second floor.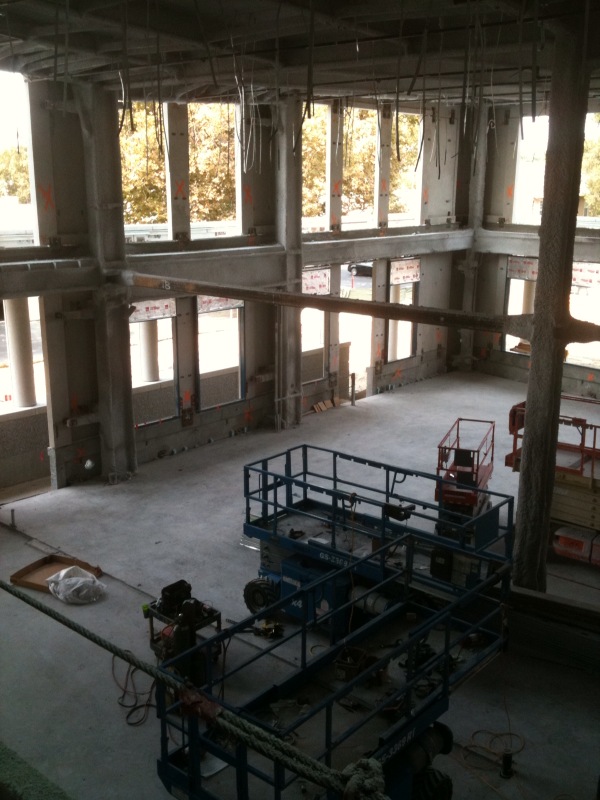 First floor jury assembly area viewed from second floor.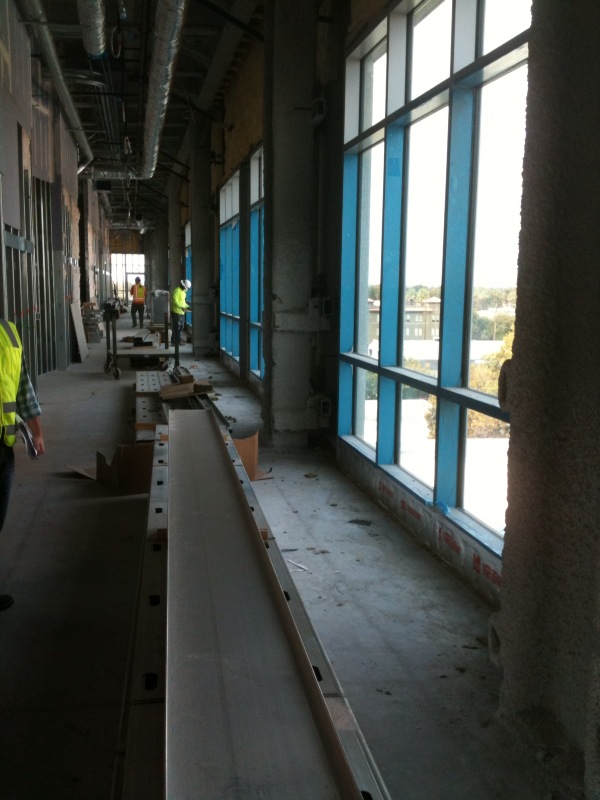 Public hallway outside courtrooms on fifth floor.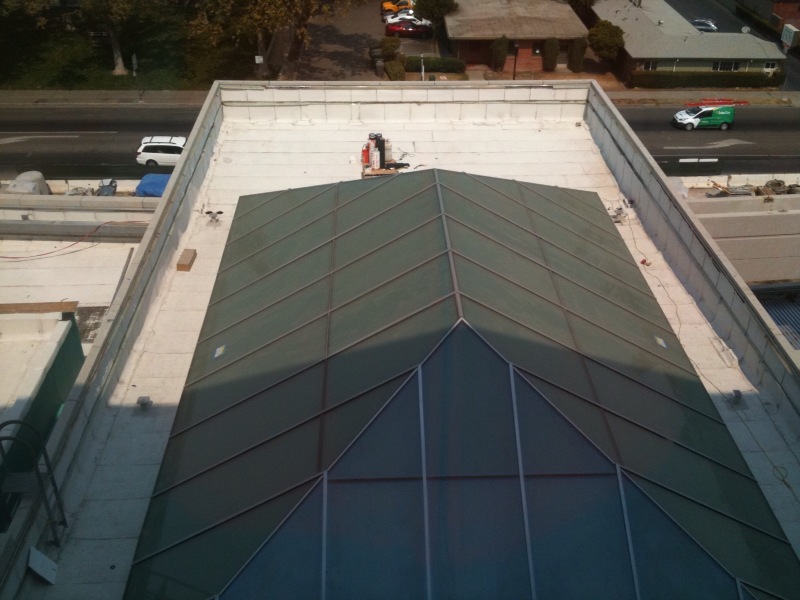 Skylight over entryway viewed from fifth floor.

Photos by Jim Nolan